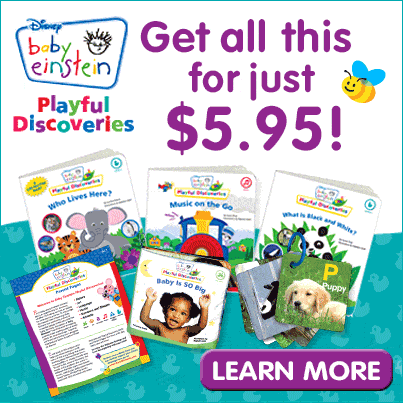 I am so excited!!!! Here is another AWESOME book/baby club that is offering an awesome start up pack with no further commitments!!!  Right now you can snatch up this WONDERFUL Welcome package from Baby Einstein which includes: 3 board books, 1 plush book, discovery cards with an attachable ring all for only $5.95 PLUS free shipping!!!
***I love these deals…so excited there is one is perfect for my little guy!!! Plus Baby Einstein is one of my absolute favorite baby learning tools! I am snatching up this deal to put in my sons Easter basket!!!
Make sure to join The Budget Bandit Best Deals and Freebies Exclusive Facebook Group so you never miss a HOT deal again!